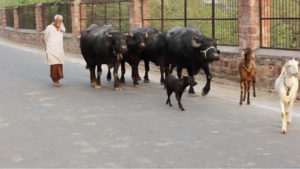 The Ventura Council for Seniors (VCS) will present a free educational forum "Workforce Re-Entry for Seniors" on Thursday, July 28, 10 am to 12 pm at Ventura Adult and Continuing Education (VACE), 5200 Valentine Rd.
Four speakers will discuss tools, tips and strategies for older adults wishing to rejoin the workforce. Speakers include Marleen Canniff with Ventura County Area Agency on Aging, Cathie Jimenez from the Employment Development Department, and Kay Miller and Suz Montgomery with VACE.
RSVP to 658-4742 to reserve a free lunch following the forum from noon to 1 pm compliments of the Downtown Ventura Rotary.
VCS meets on the third Wednesday of the month from 9:30 to 11 am at alternating locations: Ventura Avenue Adult Center (VAAC), 550 N. Ventura Ave. and Silvercrest Senior Residence, 750 S. Petit Avenue:
At VAAC September 21 and November 16
AT Silvercrest: August 17 and October 19 – there are no VCS meetings in December.
VCS Ventura City Council Candidates Forum on September 20
Mark your calendar for the VCS Ventura City Council Candidates Forum to be held on Tuesday, September 20, from 10:15 am to 12 noon, hosted at Ventura Missionary Church, 500 High Point Dr.
To find out more, obtain agendas or get involved go to: http://www.cityofventura.net/adult where you may also subscribe to the monthly Silver Tsunami newsletter published by the city to publicize events and services for adults or request it by calling 648-3035. Or contact VCS liaison and PRCP Supervisor Cary Glenn at 658-4732 or cglenn@cityofventura.net.