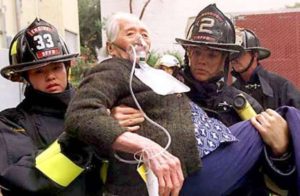 by Cate Kortzeborn
It's never too late to quit smoking. While it's best to stop as early as possible, kicking the smoking habit at any age will enhance the length and quality of your life.
As soon as you stop, your body begins to repair the damage caused by smoking. You'll also save money and you won't have to run outside your home or office every time the urge to light up hits you!
Medicare now covers counseling sessions to help you stop smoking, even if you haven't been diagnosed with an illness caused by tobacco use. You pay nothing for smoking cessation counseling, as long as you get it from a doctor or other qualified provider who accepts Medicare reimbursement.
Many state Medicaid programs cover smoking cessation services as well.
Smoking tobacco can cause many diseases, including heart disease, respiratory diseases, and lung cancer , the leading cause of cancer death in the U.S. More than 56 million Americans still smoke tobacco, but quitting can reduce your risk of getting these diseases.
So if you have Medicare or Medicaid, make a note to talk with your doctor about quitting. Medicare covers eight face-to-face smoking cessation counseling sessions during a 12-month period.
What happens in these sessions? Your doctor may follow the "5 A's" approach: ask patients about their smoking habits; advise them to quit; assess their willingness to quit; assist their attempts to quit; and arrange follow-up.
To help you get off and stay off tobacco, your physician may prescribe one of seven antismoking drugs currently approved by the U.S. Food and Drug Administration. Medicare often covers such medications under its Part D prescription drug program.
I also want to mention that Medicare covers screening for lung cancer with Low Dose Computed Tomography. To qualify, you must:
Be age 55-77;
Be either a current smoker or have quit smoking within the last 15 years;
Have a tobacco smoking history of at least 30 "pack years" (an average of one pack a day for 30 years);
Not have any signs or symptoms of lung cancer;
Get a written order from your physician or qualified non-physician practitioner.
You pay nothing for this screening if your doctor or other qualified provider accepts Medicare reimbursement.
For more information on kicking the habit, visit http://www.cancer.gov/about-cancer/causes-prevention/risk/tobacco/help-quitting-fact-sheet.
Cate Kortzeborn is Medicare's acting regional administrator for Arizona, California, Hawaii, Nevada, and the Pacific Territories. You can always get answers to your Medicare questions by calling 1-800-633-4227.