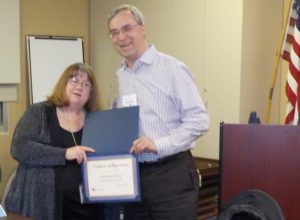 by Phil Chandler, Owner of Right at Home of Ventura County, Home Care Agency
Many individuals with serious chronic illnesses find that meeting and discussing their illness at support groups provides comfort and tips in dealing with the disease. The Breeze will be highlighting local support groups for several different conditions in the coming weeks.
Heart disease is the leading cause of death in the United States. Fortunately, there are many things we can do to minimize our risk for heart disease, and many treatments are available. There are several types of heart disease.
A heart attack occurs when the blood flow to a part of the heart is blocked by a blood clot. If this clot cuts off the blood flow completely, the part of the heart muscle supplied by that artery begins to die.
Heart failure, sometimes called congestive heart failure, means the heart isn't pumping blood as well as it should. The heart keeps working, but the body's need for blood and oxygen isn't being met.
Arrhythmia is an abnormal rhythm of the heart. There are various types of arrhythmias. Bradycardia is when the heart rate is less than 60 beats per minute. Tachycardia is when the heart rate is more than 100 beats per minute.
There are treatments and medications for each of these conditions, but it is most important that patients change their lifestyle to improve their quality of life.  Many people seek support groups to help them navigate their treatment make the necessary lifestyle changes.
Mended Hearts is a national organization that provides education, support and hope to all types of heart patients and their families. The Mended Hearts mission is to "Inspire hope and improve the quality of life for heart patients and their families through ongoing peer-to-peer support". Mended Hearts members see heart patients in the hospital to provide comfort and support, and visit over 200,000 heart patients a year.
Ventura is home to an active chapter that meets at Community Memorial Hospital. Richard Hatcher, President of the Channel Islands chapter, said, "We usually invite a speaker that discusses issues important to heart health. This year we have had several interesting speakers. A periodontist discussed the importance of oral care on heart health, a registered dietician discussed heart healthy nutrition, and a fitness coach showed us some simple exercises we can do at home."
The next Mended Hearts meeting will be a special occasion – the chapter's 38th birthday. It will be held June 7 at the Main Street Restaurant and Steakhouse , 3159 E. Main Street from 7:00PM to 9:00PM, and the public is welcome.  Several members will describe the highlights of the Mended Hearts National Training and Educational Conference that will be held June 3 and 4th in Mission Viejo.
Although they will be dark in July, the chapter will resume their regular meetings (held on the first Tuesday of each month), on August  2. They are held in the Nichols Auditorium on the 8th floor at Community Memorial Hospital at 147 N. Brent, from 7:00 PM to 9:00 PM.
For more information, call Dick Hatcher at 644-2733, or go to http://www.mendedheartsventura.org/ .