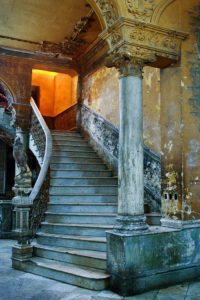 Tomi Murphy was born in Tokyo where she grew up.  She moved to California in 1976 and worked as a software developer for 33 years.  After retiring, she focused on photography which she always enjoyed working with.  She specializes in wedding and other events, portraits, and travel photography.
She has had  several solo exhibits of her photographs.  She has her Japanese collection currently showing at Gallery 113 in Santa Barbara.  She will be showing her Cuban collection in July at Buenaventura Art Association in Ventura.
She also makes jewelry using an old Japanese braiding technique called Kumihimo.  It has been a widely used technique in Japan for hundreds of years.
Her photographs and jewelry are sold at The December Store & More at the Ventura Harbor.  You can also see her work at tomimurphy.com.