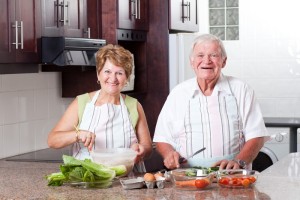 Serve Day For The Elders
By Connie De La Rosa
As many of us may be aware of, our elderly population is one of the most underserved populations.  Many elders live on a Social Security which pays approximately $800.00 to $1,200.00 a month and others may have pensions which could bring income levels up to about $3,000.00 a month.  Finding affordable housing, paying for medical devices that are not covered by Medi-Care or Medi-Cal  in addition to other monthly expenses, can be very difficult on our aging population that have many needs.
Each year for one day  a volunteer organization "ACTION" will perform free of charge small scaled tasks such as meal preparation, cleaning, yard work to larger scaled tasks such as retro fitting a house for a disabled person in need. This will be in  May.
"This is a celebration of the daily volunteering we do throughout the County of Ventura for our aging population and others in need", states Program Director Rachelle Melia stated.  Many churches located in Ventura, Camarillo, Thousand Oaks, Westlake Village, Simi Valley and other volunteers, including teenagers, throughout the County are involved in organizing this one day big event for all those in need free of charge.
For more information, you may call Rachelle at 987-0300 or go to their website www.actionvc.org .