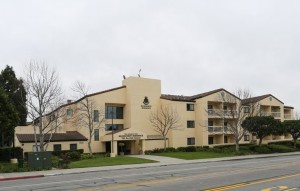 "East Side, West Side, all around the town" may be an old song, but it's a great new tune for the Ventura Council for Seniors (VCS) reaching out to the people who need its vital services anywhere within the city.
Starting in January, the VCS will alternate its meetings between the two borders of Ventura, starting with the West Side (Ventura Avenue Adult Center (VAAC), 550 N. Ventura Ave.), then alternating each month to the East Side (Silvercrest Senior Residence at 750 S. Petit Ave.). The meetings are between 9:30 to 11:30 a.m. the third Wednesdays of the month.
"This will help us serve the huge population growth of seniors, many of whom live on the East side and are underserved," said VCS Chair Suz Montgomery. Alternating meetings should get more adults involved in the critical issues facing seniors, she added.
The VCS is now more than ever focused on solving problems, and all ages are encouraged to get on the mailing list and attend the meetings where your voice can be heard and acted upon. While seniors are the focus, the VCS welcomes anyone who has useful services, family members, care-givers and adults who are nearing retirement age.
Issues include transportation, education, recreation, medical and more.
To find out more, obtain agendas or get involved go to: http://www.cityofventura.net/adult.
The schedule is announced in the Silver Tsunami newsletter published by the city; get it by calling 648-3035.