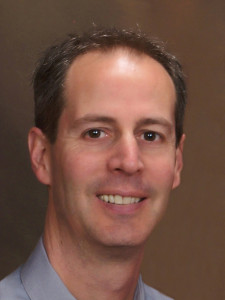 The Ventura Hillsides Conservancy (VHC) has named Derek Poultney as its new executive director. Poultney, who has served as VHC's conservation manager for the past six years, has a Master of Science in Environmental Studies from CSU-Fullerton and brings more than a decade of land trust experience to the 12 year-old nonprofit conservancy organization.
"The Board of Trustees is pleased that Derek has taken on the mantle of Executive Director," said David Comden, VHC board president. "He has worked tirelessly for the organization and has the knowledge, vision and skills necessary to take VHC to the next level."
Poultney joined VHC in 2010, after working for five years as the project manager and conservation director at the Ojai Valley Land Conservancy (OVLC) and spending five prior years performing environmental consulting and field biology work.  Poultney lives with his wife and two young children in Ojai.
"I am excited to build on VHC's recent momentum and preserve and improve more wildlife habitat and outdoor recreational opportunities," said Derek Poultney.