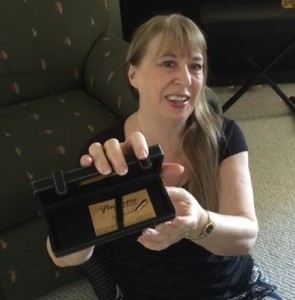 Ventura resident, forensic handwriting expert Sheila Lowe has received the prestigious Flandrin/Michon Lifetime Achievement Award. Selected by vote, Lowe received the honor at the American Handwriting Analysis Foundation annual conference. A member of the organization since 1977, she is the current president, as well as president of the SoCal chapter, which meets in Ventura.
Her interest in handwriting began in 1967 while still in high school. Her boyfriend's mother had read a book on the subject and analyzed her handwriting. That planted the seed that blossomed into a lengthy career and even spread into the Claudia Rose Forensic Handwriting mystery fiction series, the first four books are published by Penguin and the rest of the series by Thousand Oaks publisher Suspense Publishing.
She is also a past-president of the Ventura County Professional Women's Network and has served on the board for more than ten years.