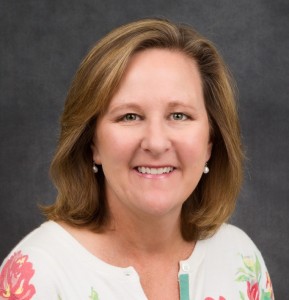 Adrienne Stephens brings a strong background in fundraising, marketing and public relations to the job.
The Ventura Hillsides Conservancy (VHC) recently added two new employees to its staff.  They will assist the membership-based nonprofit with its work of permanently preserving and providing access to the open space resources in the Ventura region.
Adrienne Stephens joined the VHC in August as their development coordinator. Adrienne, a UCSB graduate and 25-year Ventura resident, oversees member and business relations, fundraising activities, special event planning and community, press and social media outreach.
Flemming Bertelsen joined VHC as their new preserve manager in September. Flemming, who recently returned to the area from Southern Utah, has extensive experience in land management, conservation, wildland fire management, and law enforcement. He graduated from Humboldt State University with a B.A. in Recreation Management, and has worked protecting and restoring public lands in many locations.
"We are very pleased to have Adrienne and Flemming join the VHC team," said David Comden, president of the VHC Board of Trustees.
The Ventura Hillsides Conservancy has a full agenda moving into 2016 including Ventura hillside land negotiations, tree planting initiatives along the Ventura River Parkway and its popular annual Wild and Scenic Film Festival. For more information about VHC, visit www.venturahillsides.org.