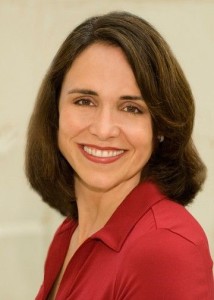 Q. What programs does the City provide for active adults and seniors
A. The City of Ventura's Parks, Recreation and Community Partnerships department offers a variety of programs citywide. You can choose art, computer tutoring, cooking, dance, exercise, gardening, music, photography, swimming, and other classes. And new this fall we'll have additional program space for adults to enjoy classes in partnership with the Housing Authority, located at the Buena Vida Apartments Community Room (9050 Telephone Road.)
We have so many wonderful classes and programs that we created a monthly newsletter called the "Silver Tsunami" to keep you up-to-date about our offerings.  One of our most popular new programs is a tutoring class for adults to learn basic computer functions. Whether you enjoy art and learning how to paint with acrylics or if you prefer gardening or cooking, we have a class for you.
We're able to provide a wide selection of programs because we have various facilities throughout the city to accommodate these activities. On the east side, we have a state-of-the art aquatic facility at the beautiful Ventura Community Park (901 S. Kimball Road.)
Many of our classes are held at the Barranca Vista Center  (7050 E. Ralston Street).
If you're looking for gardening opportunities, consider growing your own food at our Cornucopia Community Garden (Telephone Road between Johnson and Ramelli Avenue.)
On the Westside, we have the Ventura Avenue Adult Center (550 N. Ventura Avenue) and we recently restored the Bocce Courts and league at Harry A. Lyon Park (De Anza Drive at Cameron Street.)
For folks who like being near the water, we offer Standup Paddle Boarding, Fly Fishing, and guided walking tours of the Santa Clara River Estuary.
We make every effort to offer dynamic programs that will be enjoyed by active adults and seniors throughout our community. To keep informed about classes and upcoming events, please sign up for our monthly Silver Tsunami newsletter at www.cityofventura.net/enewsletters or pick up a copy at any of the locations I listed above.  Visit us online at www.cityofventura.net/adult or call the Parks, Recreation and Community Partnership Office, 658-4726.