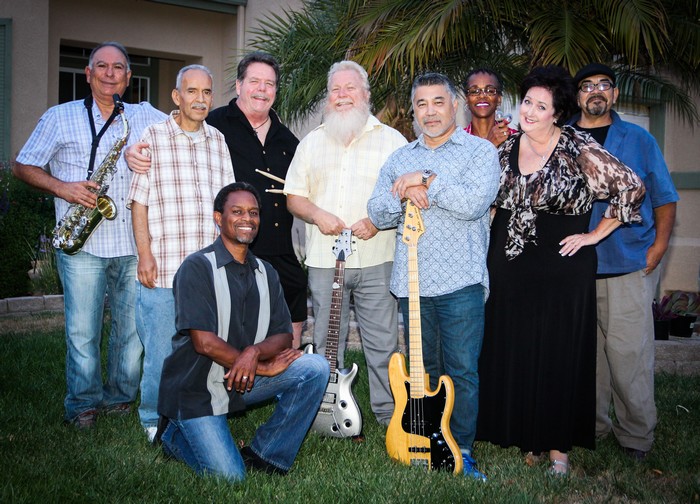 Live entertainment will be provided by Sunday Mornin' and others at Harmony for Hunger
Ventura CROP Hunger Walk invites all to attend "Harmony for Hunger" on Friday, September 18, 6:30pm – 9:00pm, at The River Community Church located at 889 E. Santa Clara St.
Harmony for Hunger is a pre-event in promotion and preparation for the upcoming Ventura CROP Hunger Walk on October 4th. All who attend will learn about the CROP Hunger Walk, will be able to sign up to volunteer or walk, meet fellow walkers and supporters, and learn about this year's beneficiaries—
Project Understanding of San Buenaventura and 1 Family 1 Restaurant (1F1R).  There will also be live entertainment by local bands including Sunday Mornin', Blues Fever, and Kris Simeon and the Lonely Onlies.
Admission for the event is $5 or three canned goods. For more information, please call 658-7446 or email venturacropwalk@gmail.com.
Project Understanding  will be holding their 3rd annual Starlight Supper Club event on Saturday, November 7, from 5:30pm – 10:00pm. The event will be a night of taste and sophistication with a touch of 1940s glamour, and will include a sit down dinner, raffles, silent auctions, and live entertainment.
The Starlight Supper Club is a fundraising event to benefit Project Understanding in support of the many programs they provide including the Food Pantry, SHORE (Supportive Housing Opportunities in a Residential Environment, Homeless to Home, Tender Life Maternity Home, and the various tutoring centers throughout Ventura County.
General admission for the Starlight Supper Club is $75. Tickets are still available and may be purchase online by visiting http://starlightsupperclub2015.eventbrite.com or by calling  236-1309 or  652-1326.
For more information on the Project Understanding or 1F1R, please visit www.projectunderstanding.org or www.1F1R.com.