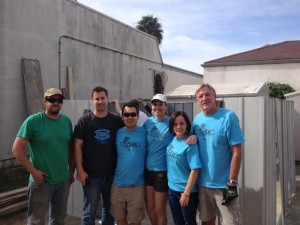 Volunteers come from all backgrounds and professions.
On October 6th,  6:30-8:30pm the 1st Annual Ventura Volunteer Summit Kicks off to join non-profit organizations and the public at the Wedgewood Wedding and Banquet Center,  5880 Olivas Park Dr.
Free admission for all attendees
The Volunteer Summit is an opportunity for all non-profit volunteer organizations in Ventura County to interface with one another, lay out a common goal in the community and meet potential volunteers. Ventura Rotaract is organizing this event to help create a better local network for both Ventura based projects and international projects.  The volunteer summit is like a job fair for volunteers, laying out a variety of opportunities by all of Ventura County's volunteer organizations who are looking to connect with the community on a variety of projects.  The goal is to get more people involved with doing good things and fun projects in our local community.
Rotaract is a humanitarian organization for young professionals between the ages of 18 and 35. Rotaract Clubs are dedicated to contributing to local and international charity work.  Their efforts are not only financial by laborious for the task at hand. They are a true non-profit. Their volunteers donate their time and energy to eliminate any type of overhead, allowing all proceeds to be contributed to the cause.
Rotaract clubs are located all around the world.  Each club in an independent organization within the Rotary international family.  Their ideals, standards and code of ethics are shared, however each club has its own projects and causes. They follow the 4 avenues of service Club Service, Community Service, International Service and Vocational Service.
Ventura Rotaract chartered in District 5240 in May 2010.  They hit the ground running, taking up service and volunteer projects in support of Rotary, and local non-profit organizations.  To date, they have joined over 50 events and benefits within Ventura County.
http://www.venturarotaract.com/ventura-volunteer-summit
For more information please contact Jen at  827-1095.